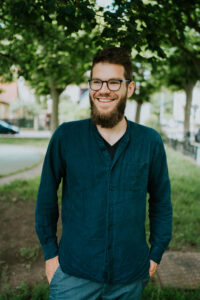 In October 2016, I completed my studies with a Masters degree in Translation at the Department 06 for Applied Linguistics, Cultural Studies & Translation of the Johannes Gutenberg University Mainz, in Germersheim, Germany. During my studies, I specialised in the domains of medical and economic translations. In the same time, I acquired profound knowledge in the domain of the humanities, especially cultural studies and literature. I also became proficient in the most commonly used Computer Assisted Translation (CAT) Tools, such as SDL Trados, MemoQ or Wordfast.
Already at this time, I carried out minor translation projects for several clients. In order to avoid limiting my field of knowledge exclusively on specialised translations, I completed an internship in the domain of cross-border cooperation at the Euro-Institut in Kehl. This time working in with a multicultural team gave me profound insights into the daily work of cross-border cooperation, the development, translation and publication of studies, as well as the functioning of EU programs. My activities at the Euro-Institut centred nonetheless mainly on the fields of health policy and health insurance systems as well as economics. Since the completion of my studies, I work as an independent translator.
Located in Strasbourg, France, since 2015, I offer a high level of intercultural competence. As cooking is one of my passions, which I have developed in several cooking classes in France and Germany, as well as a part-time job in the kitchen of a hotel, I also offer the translation of texts concerning the areas of cooking, cuisine and nutrition.
Work examples: